Arthur Court Magnolia 11" Tray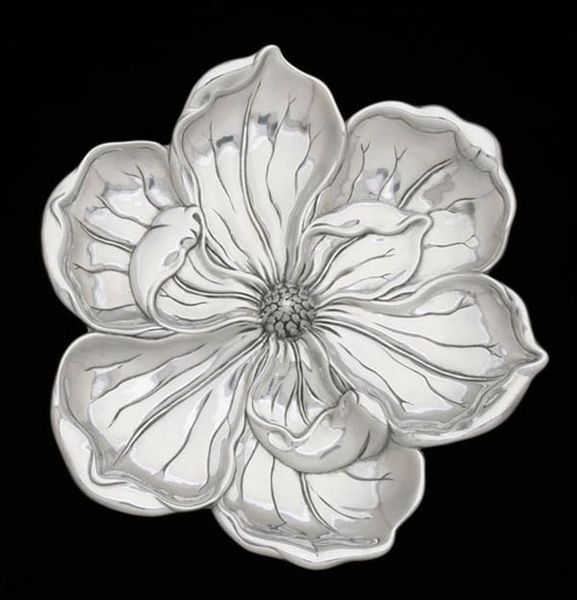 Arthur Court Magnolia 11" Tray
Diameter: 11.0" / Height: 1.0"
This would make a lovely centerpiece on your dining room table or in any setting. Great gift!
The universal appeal of flowers have graced many Arthur Court pieces over the decades. The generous blooms of the Magnolia tree are not only a symbol of the American south, but express dignity and strength lending grace to any table.